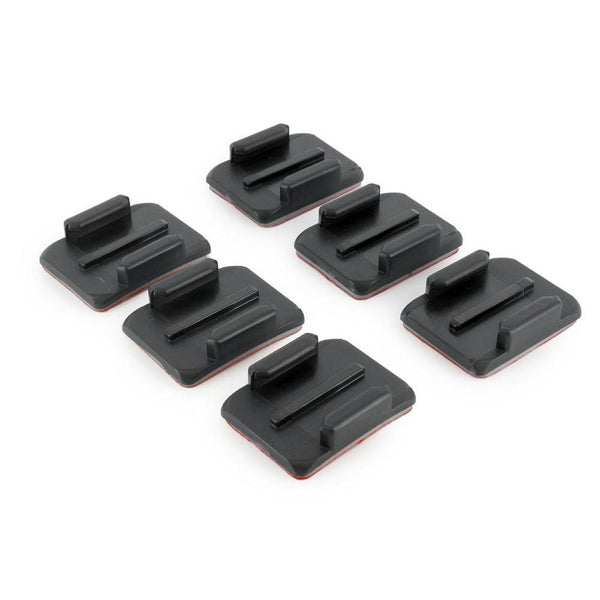 Note: This is an accessory only, you must purchase the Velocity Clip base unit in order to use the Extra Adhesive Mounts.
6 Extra Adhesive Mounts 
Slap these sticky mounts on your motorcycle, motorcycle helmet, snowboard helmet, surfboards, car dashes, car hoods, maybe even your desktop. The 3M adhesive will keep your Velocity Clip secure!. Just don't stick these on airplane wings, space rockets, or your forehead.  The head mount works better for that!